Puppy Pet Dog Clothes Hoodie Winter Sweatshirt Shirt Pet Coat Jacket S-9XL
Price 9.5 USD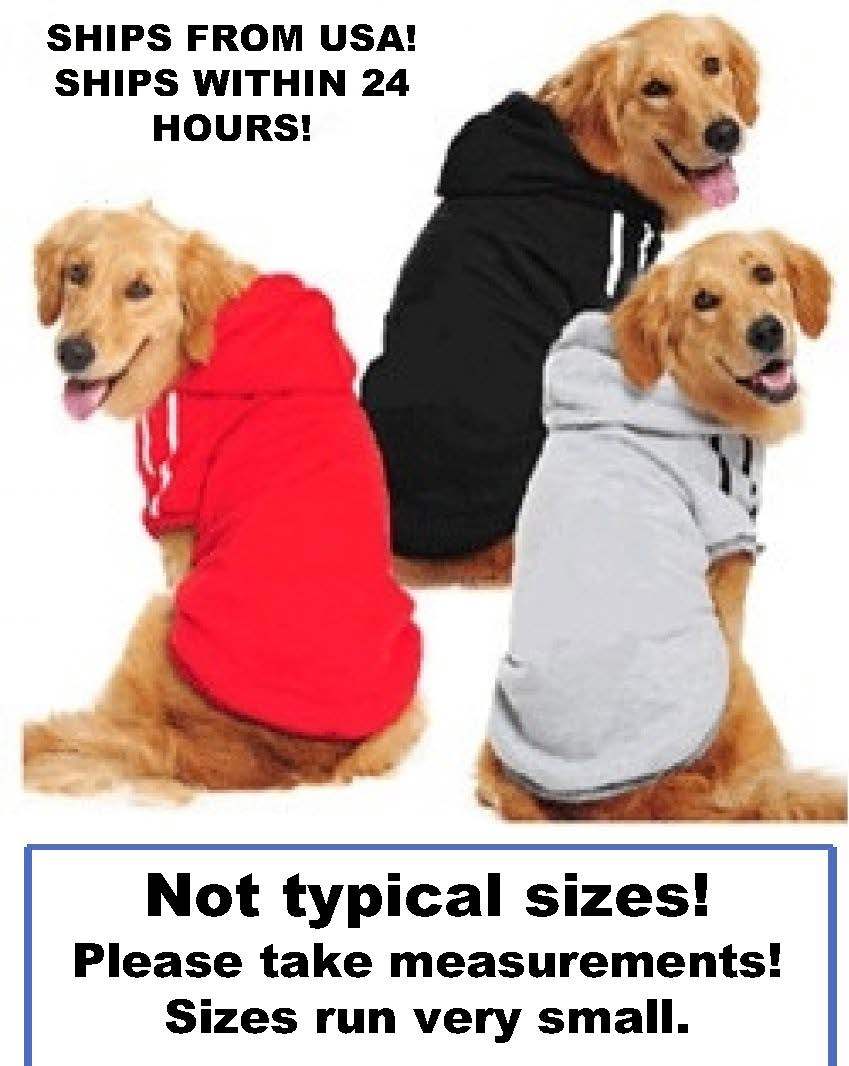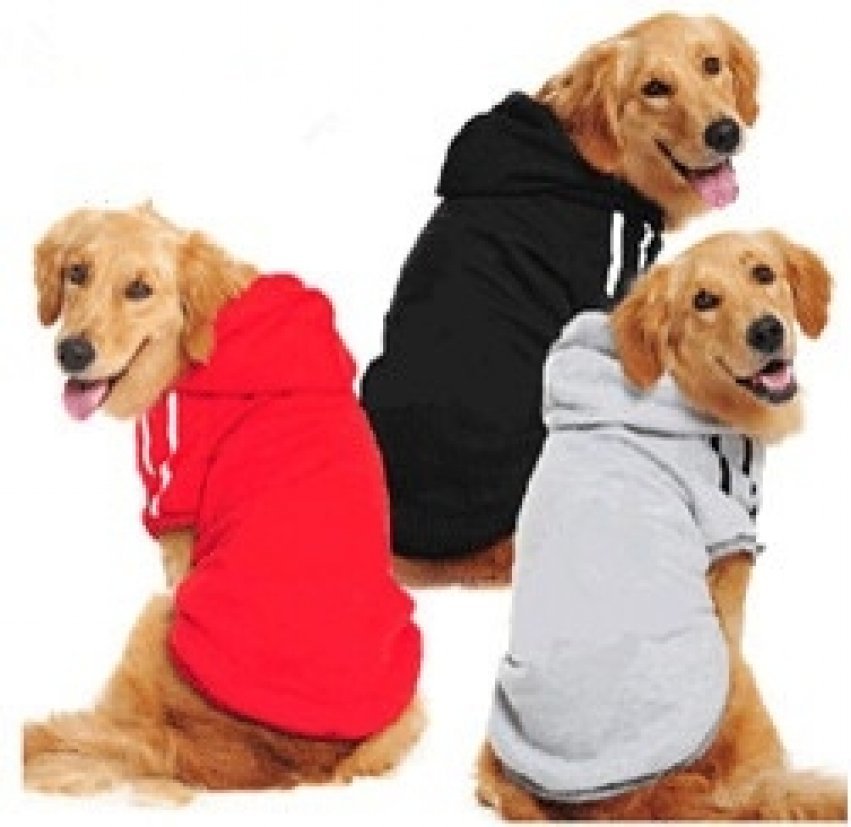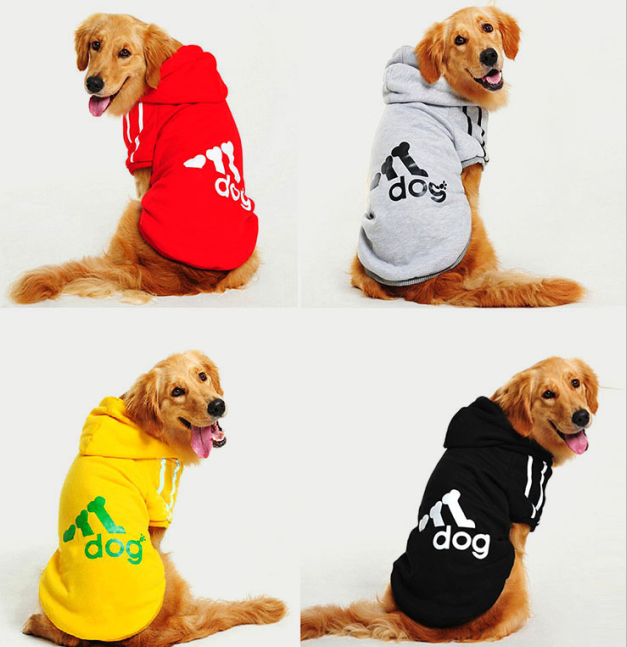 Item Description
Dog Hoodie Sweatshirt Keep your dog warm on cold days / nights or when taking a walk. Made of beautiful Sweatshirt Fleece. Available in 12 sizes to fit your dog perfectly! PLEASE MEASURE YOUR DOG / PUPPY PRIOR TO ORDERING! PLEASE ADD 1-2 INCH TO MEASUREMENT FOR COMFORTABLE FIT. THESE ARE NOT BASIC SIZES! THEY DO RUN VERY SMALL. WE HAVE MANY DIFFERENT SIZES TO MAKE SURE IT FITS PERFECTLY! Shipping charges for exchanges will be paid by buyer. We will pay for any shipping charges for all other reasons.•
•Care Instructions: Hand wash cold separately. •Description•Pullover style hoodie made of a soft fleece fabric.•Sizes available: XS, S, M, L, XL, 2XL, 3XL, 4XL, 5XL, 6XL, 7XL, 8XL, 9XL SIZING BELOW IN INCHES•XS Back 7", Chest 10", Neck 7"•S: Back 8", Chest 12", Neck 8"•M: Back 10", Chest 13", Neck 9"•L: Back 11", Chest 15.5", Neck 10.5"•XL: Back 13", Chest 17", Neck 11"•2XL: Back 15", Chest 19", Neck 12"•3XL: Back 17", Chest 20", Neck 13.5"•4XL: Back 19", Chest 24", Neck 16"•5XL: Back 22", Chest 26", Neck 17"•6XL: Back 23", Chest 27", Neck 19"•7XL: Back 24", Chest 29", Neck 20"•8XL: Back 26", Chest 32", Neck 21.5"•9XL: Back 29.5", Chest 33", Neck 22" PLEASE ADD 1-2 INCHES TO MEASUREMENT FOR COMFORTABLE FIT. Important Message from the Seller: First I want to say Thank you, and that we appreciate the faith you have in buying our product. We started this store with the idea that we would bring quality products to our customers at a price everyone can afford. If you are anything less than happy with our products, we want to know about it! Your feedback, good or bad, makes us a better seller and lets us serve you better. So please don't keep quiet. Please... Read More
Dog Hoodie Sweatshirt Keep your dog warm on cold days / nights or when taking a walk. Made of beautiful Sweatshirt Fleece. Available in 12 sizes to fit your dog perfectly! PLEASE MEASURE YOUR DOG / PUPPY PRIOR TO ORDERING! PLEASE ADD 1-2 INCH TO MEASUREMENT FOR COMFORTABLE FIT. THESE ARE NOT BASIC SIZES! THEY DO RUN VERY SMALL. WE HAVE MANY DIFFERENT SIZES TO MAKE SURE IT FITS PERFECTLY! Shipping charges for exchanges will be paid by buyer. We will pay for any shipping charges for all other reasons.•
•Care Instructions: Hand wash cold separately. •Description•Pullover style hoodie made of a soft fleece fabric.•Sizes available: XS, S, M, L, XL, 2XL, 3XL, 4XL, 5XL, 6XL, 7XL, 8XL, 9XL SIZING BELOW IN INCHES•XS Back 7", Chest 10", Neck 7"•S: Back 8", Chest 12", Neck 8"•M: Back 10", Chest 13", Neck 9"•L: Back 11", Chest 15.5", Neck 10.5"•XL: Back 13", Chest 17", Neck 11"•2XL: Back 15", Chest 19", Neck 12"•3XL: Back 17", Chest 20", Neck 13.5"•4XL: Back 19", Chest 24", Neck 16"•5XL: Back 22", Chest 26", Neck 17"•6XL: Back 23", Chest 27", Neck 19"•7XL: Back 24", Chest 29", Neck 20"•8XL: Back 26", Chest 32", Neck 21.5"•9XL: Back 29.5", Chest 33", Neck 22" PLEASE ADD 1-2 INCHES TO MEASUREMENT FOR COMFORTABLE FIT. Important Message from the Seller: First I want to say Thank you, and that we appreciate the faith you have in buying our product. We started this store with the idea that we would bring quality products to our customers at a price everyone can afford. If you are anything less than happy with our products, we want to know about it! Your feedback, good or bad, makes us a better seller and lets us serve you better. So please don't keep quiet. Please contact us. We want you happy. We will make sure you are 100% satisfied with the products or we will refund your money no questions asked. Thank you again for your business.
riverratlex Feedbacks Rating
Feedbacks
( 142 ) 4***d
Item as described, fast shipping. A++++
( 1054 ) w***l
Thank you!
( 667 ) r***e
Awesome Ebayer, Excellent customer service. Don't hesitate to buy from...
( 667 ) r***e
Awesome Ebayer, Excellent customer service. Don't hesitate to buy from...
( 164 ) 3***i
Super fast shipping! highly recommended AAA+++
( 316 ) 0***9
Fast Service A+
( 249 ) m***t
Very Prompt shipping, Perfect description. Thank you!!!
( 821 ) o***n
As described. A bit long on a well fed pitbull but otherwise fits great.
( 404 ) i***n
I love them! ❤️
( 104 ) c***l
Sizes do run small! Double check your puppy lol but overall I love the quailty!!
( 30 ) l***c
A+ 2nd time ordering & had the same great experience.
( 973 ) a***i
★★★GREAT COMMUNICATION★★FAST SHIPPING★★THANK U!!★★★
( 566 ) r***l
A lot smaller than our usual Xsmall
( 429 ) k***c
Wonderful to do business with!! Very satisfied with my purchase!
( 92 ) g***g
Easy purchase, no problems.
( 794 ) o***t
Quality Products, Trusted Seller A+++
( 41 ) y***c
I had to return this item. Seller was extremely easy to work with. Quick refund
( 58 ) y***_
Quick and Easy!!! Thank you greatly!!
( 289 ) f***f
Fast delivery. Looks great
( 35 ) v***m
Quick and fast shipping. The product was exactly as described.
( 776 ) 4***4
Outstanding customer service and very high quality item. A+